Statement on the Inauguration of Arizona Governor Doug Ducey
Statement on the Inauguration of Arizona Governor Doug Ducey
January 5, 2015
•
Statement by American Encore President Sean Noble on the Inauguration of Doug Ducey as Governor of Arizona: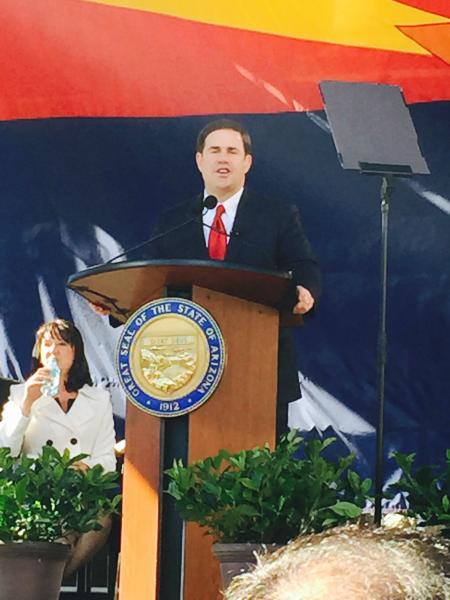 "Today marks a bright day for Arizona as Doug Ducey becomes Governor. His pledge to be the Governor of all the people and his vision to provide opportunity for all Arizonans is exactly the kind of leadership Arizonans, and all Americans, desire.
American Encore's mission is to promote freedom - including free markets, free enterprise, and free speech - and leaders who are committed todefending liberty. We believe Arizona's best days lie ahead."