Boehner Goodbye Tweet Admits Congressional Obamacare Fraud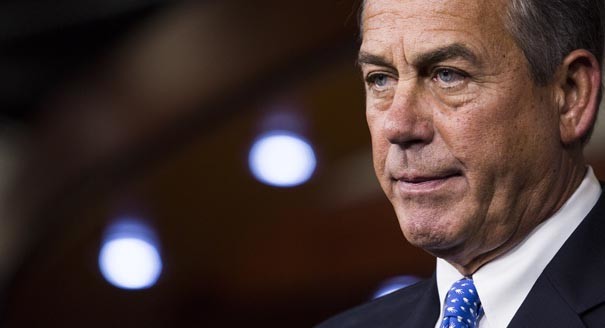 Boehner Goodbye Tweet Admits Congressional Obamacare Fraud
October 28, 2015
•
This Friday, Speaker John Boehner (R-OH) will retire as both Speaker of the House and from Congress altogether. All week his office has been sending out sentimental messages and content, thanking his colleagues and reflecting on his 24 year career in the House.
One of these messages, a tweet and video from the Speaker's office, caught our attention:
Every day, some 10,887 people go to work for the U.S. House. Grateful to every single one of them. https://t.co/4OT8gE5KTE

— Speaker John Boehner (@SpeakerBoehner) October 28, 2015
While this was certainly a kind gesture from the outgoing Speaker, it raises some eyebrows related to Obamacare of all things.
We've previously reported on a curious claim by Congress that they are a "small business" with "fewer than 50 employees." This claim was made in official documents in order for members of Congress and their staff to continue receiving taxpayer-funded subsidies toward their health insurance plans. We explain the situation more here in detail.
Take a look at the official documents at this link and below: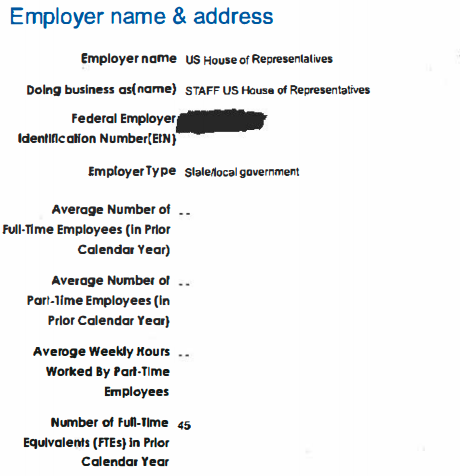 It was clear from day one that this claim was utterly fraudulent. The House of Representatives, as seen above, claimed to have only 45 employees! There are 435 Representatives in Congress alone, not counting their staff and other support personnel.
Now, Speaker Boehner has openly admitted that the House of Representatives employs nearly 11,000 people by itself, while his colleagues continue to enjoy illegally secured taxpayer subsidies towards the purchase of their health insurance.
Send a message to your Representative and Senators here and tell them to end this illegal Obamacare special privilege for Congress!