American Encore Stands Against Backdoor Cap & Trade Scheme
American Encore Stands Against Backdoor Cap & Trade Scheme
December 4, 2014
•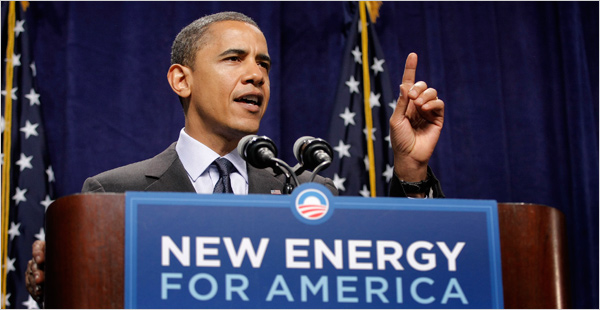 American Encore has joined a broad coalition of 21 groups to urge state-level lawmakers to resist the Obama administration's Environmental Protection Agency's (EPA) attempt to impose carbon emission regulation through executive fiat. In an open letter addressed to state legislators all across the country, American Encore, along with our partner organizations, called for states to stand against the EPA's "unprecedented regulation on our nation's energy producers" and "send a message to Washington that the States will not stand idle as their energy futures are threatened."
American Encore joined this coalition, along with groups such as Americans For Prosperity, Americans For Tax Reform, the National Taxpayers Union, American Commitment, the American Energy Alliance, and the Competitive Enterprise Institute, in response to the recent announcement by the EPA of its plan to implement new rules on carbon emissions from electricity production. The EPA's rules, called the Clean Power Plan (CPP), sets draconian targets for individuals states to reduce their carbon emissions by through 2030. The rule requires states to formulate and submit plans to achieve a target dictated by the EPA.
Even mild scrutiny reveals that this entire scheme is nothing more than a way to force states to implement their own cap and trade systems following the defeat of the controversial system on the federal level at the hands of Senate Democrats fearing political backlash in 2010. The CPP will also force states to shutter millions of homes worth of coal-fired electricity generation capacity, creating energy scarcity and forcing utilities to construct new facilities. Both immediately translate into the "necessarily skyrocketing" electricity rates then-candidate Obama promised in January of 2008.
Apart from its devastating impact on America's electric grid, the CPP has also been proposed under questionable authority. The EPA has put forth this rule under a very liberal, if not overtly incorrect, interpretation of the Clean Air Act. Further, the methodology behind the incredulously high health benefit claims of the CPP is a tightly guarded EPA secret, making independent analysis and verification almost impossible.
American Encore and our 20 partners in this coalition urge state legislators to pass their own versions of the Reliable, Affordable and Safe Power (RASP) Act. The RASP Act is model legislation that puts forward three essential safeguards to the states' electricity supplies. First, the legislation would require its respective state government from participating in the EPA's CPP planning process until legal disputes surrounding the new rules have been resolved. Second, the RASP Act would force any state-level plans for CPP compliance to face a vote in the given state's legislature. Finally, the RASP Act would require state agencies charged with drafting CPP compliance plans to prioritize the criteria of electricity affordability and reliability in the plan development process. In short, the RASP Act is a series of common sense safeguards for the states in the face of this unprecedented power grab by the federal government.
The recklessness of the CPP and the Obama administration's EPA is undeniable. Further, the American people have spoken in loud and clear oppostion to the cap and trade idea repeatedly since it was first introduced, and subsequently killed, in Congress in 2010. Thus, it is up to the various states to serve their Constitutional purpose as a check against this federal overreach.
To view the full text of the coalition letter, follow this link.